Spin Off
Filter Adapters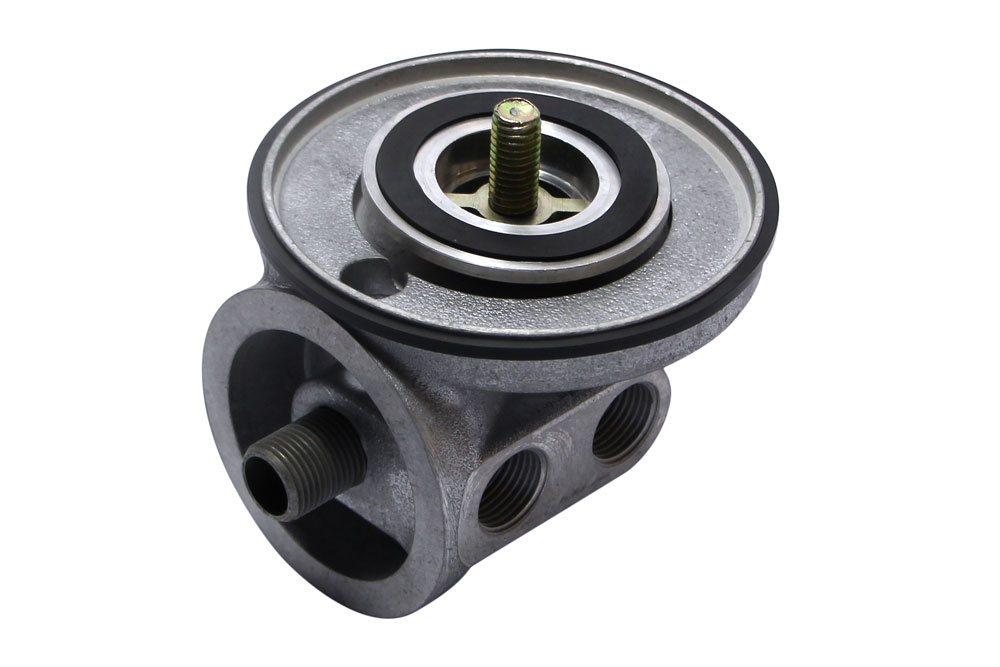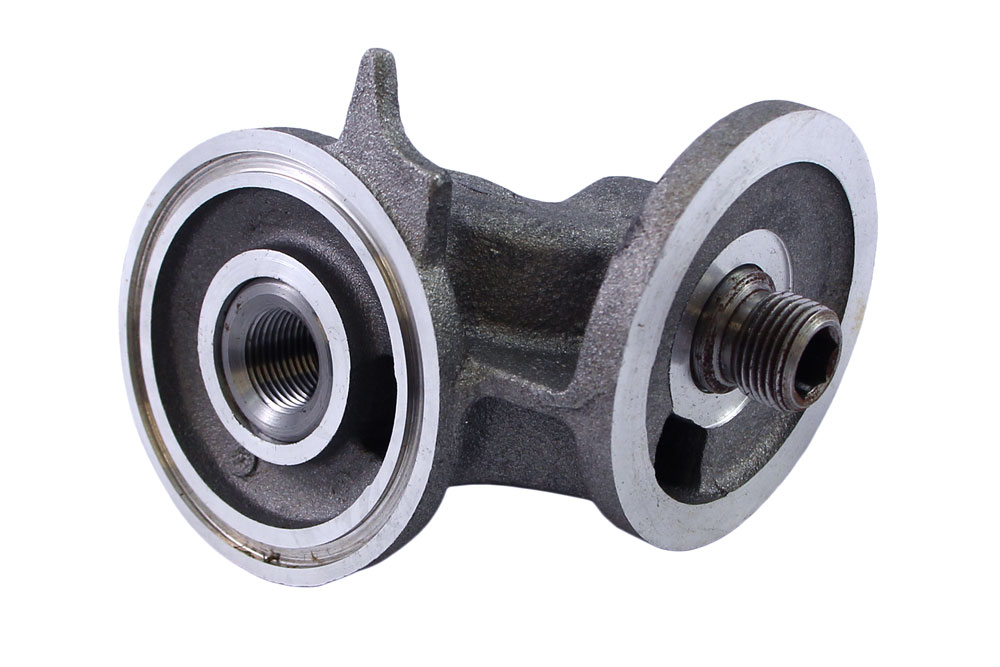 Many older cars and even some new ones have oil filters with removeable filter elements. These filters are messy to change and are not so freely available.
We have produced a range of kits to enable the use of modern spin off (or even spin on) filters with 3/4 UNF threads (i.e. the most common). These are available in many different sizes and configurations so we suggest :



Pick the largest that will fit into the available space, the bigger the filter the less pressure drop and longer the life.
If the filter is pointing downward and is below or level with the sump then a non return valve may not be required, these valves can cause up to 3psi pressure drop.
If you are prepared to change the filter regularly so that there is no chance of blockage and gentle warm ups can be relied on you could dispense with a filter relief valve, this valve bypasses the filter element and could result in dirt on the wrong side of the filter being washed into the bearings. Also most cars with removable element filters will have a filter bye pass built into the original filter head.
4) Consult with filter manufacturers about specifications, most have catalogues that will provide the information that you require.

For most vehicles we offer a kit consisting of an aluminium adapter plate and a threaded centre screw. We found that tolerances on the original filter heads were inconsistent so we recently introduced a floating inner portion to the adapter plate to ensure that there was no internal leakage. The kit illustrated below is typical.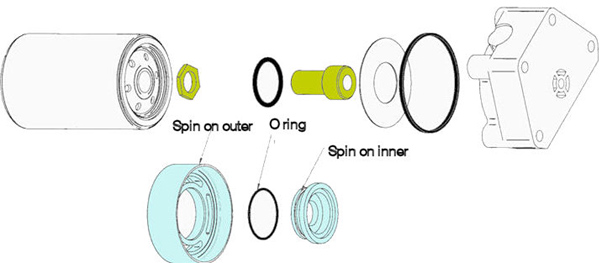 | Part No | Description |
| --- | --- |
| FCDB2 | Aston Martin DB2 |
| FC283 | BMC A series-Austin Healey Sprite- MG Midget |
| FC1767 | Austin Healey 6 cylinder models |
| FC289 | MG A & B |
| FC293 | MG TF/TD |
| FC284 | Mercedes |
| FC285 | Triumph TR2/3/4/4a with Puralator filter head |
| FC1766 | Triumph TR2/3/4/4a with Tecalimet filter head |
| FC290 | Triumph 6cylinder models |
| FC292 | Triumph TR7 |
| FC286 | Jaguar E type 3.8 |
| FC287 | Jaguar Mark 1 & 2- 2.4 engine to BH7968-3.4 to KH7062, 3.8 to LC4264 |
| FC288 | Jaguar Mark 2 remainder- E type 4.2 to 7R2297 & 240,340 & S types |
| FC291 | Jaguar XJ6 |
| FC3191 | Chevrolet Corvair |
| FC1369 | York diesel |
| FC8741 | Mercedes Smart |